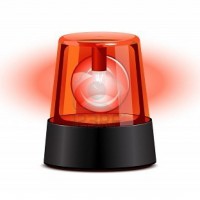 Here are some red flags that may indicate that a trade debtor (customer) might be in serious financial difficulty:
The debtor will not take your calls
The debtor does not return your messages
A customer stops discounting your invoices
Your customer stops paying your invoice on time
A customer's payment pattern worsens dramatically
When you place the account on credit-hold, the company offers to pay cash-on-delivery for future shipments but can offer no commitments relating to how soon the past due balance will be paid.
The customer starts making and then breaking payment commitments. When asked for an explanation, the debtor indicates that funds earmarked for you were instead sent to other, more critical suppliers
The debtor starts lying to you
When one or more checks are returned due to Insufficient Funds
You learn that one or more key executives have left the company
You notice that a debtors' staff turnover is high
The debtor contacts you to discuss an extended payment plan
The customer proposes a payment moratorium
Your customer hires a workout consultant
The debtor company is for sale
You are told payment is delayed until a new loan is finalized
You learn that a past due customer is now looking for an alternative source for the products or services your company provides to them.
Thank you for visiting ReplayBusiness.com and keep an eye out for a new article.
Did you like this article?
Subscribe to ReplayBusiness to receive all new postings straight to your inbox!
Tell us what you think!
We truly encourage your participation!
Contact us: http://www.replaybusiness.com/p/contact.html
This is how we all learn, share and acquire knowledge!
Twitter
Follow us and retweet to your followers:https://twitter.com/ReplayBusiness