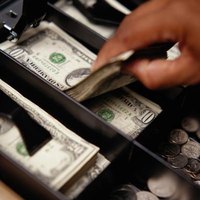 Cash helps your business purchase the necessary items to produce products and services to make profits. Therefore, cash is helping your business to generate more cash. If customers are slow payers or your pricing structure does not adequately cover the cost of production, your business will not have enough cash to continue operation. Even if your business is profitable, you can still be forced to close if it runs out of cash!


Why do businesses encounter cash flow problems?

Difficulties in collecting receivables. Money tied to receivables is just paper profit, and it is not useful to your business until you've actually collected and put the monies back into the business. Your challenge is to collect all those receivables, and collect them on time.

Many bad debts. If your attempts to collect on the receivables are unsuccessful, e.g. your customers have filed for bankruptcy or the cost of pursuing the debt is more than what you will collect – the receivables then become bad debts. Bad debts are typically written off as an expense. But the more bad debts you have, the smaller the amount of cash available for your business.

Weak sales. Your sales are the heart of your cash flow. The persistent lack of sales can affect how your liquidity. It is important to analyze why sales are weak and what opportunities can be done to reverse the trend. There are a number of factors that may result in weak sales, such as product lineup, labor costs, etc.

Huge overheads. Another common cause of cash flow problem is when the business spends too much on overhead. Overhead costs include all costs of providing goods and services other than direct labor and direct material.

Weak gross margins. Cash flow problems result if prices are too low, direct costs are too high or a combination of both problems.

Seasonality. The seasonality of your sales significantly impacts the cash flow of your business. If you sell more in the winter season than other months, for example, then your sales during the winter must be big enough to carry your business through the lean times.
Too much cash tied in inventory.
Inventory greatly impacts cash flow, especially in small businesses. A good businessman knows that too much inventory is as dangerous as not enough, since money tied up in inventory can severely hamper a small company's cash flow.
Thank you for visiting ReplayBusiness.com and keep an eye out for a new article.
Did you like this article?
Subscribe to ReplayBusiness to receive all new postings straight to your inbox!
Tell us what you think!
We truly encourage your participation!
Contact us: http://www.replaybusiness.com/p/contact.html
This is how we all learn, share and acquire knowledge!
Twitter
Follow us and retweet to your followers:https://twitter.com/ReplayBusiness