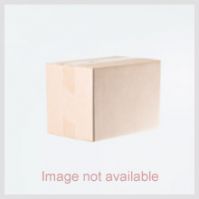 Economic slow-downs or recessions are a normal part of economic cycles. In the global economy, what began as a mortgage crisis in the USA has rapidly expanded to affect the liquidity of financial institutions around the world. This fundamentally global financial system issue then hit the real economies of countries all around the world, damaging consumer confidence and reducing levels of consumer demand. Driving the erosion of consumer confidence has been reductions in workers overtime, job losses and a very sharp decline in the value of properties, share portfolios, etc. These declines have negatively affected many people in terms of both their current wealth and long term financial security. In addition, extensive coverage of negative economic news in the media has further heightened people's concerns and affected their willingness to spend.

The resultant reduction in global demand created an oversupply in many industries. This has meant reduced sales levels forcing a build-up of inventories, intensified competition and downward pressure on prices. These slow moving inventories often force businesses in many industries to then cut production and reduce purchases and labor.

In addition, businesses have been faced with tightening credit markets, restricting the flow of credit and lifting lending standards while also increasing the costs of credit. These tight credit conditions have resulted in many cases in deteriorating terms of payment, meaning businesses have to pay for supplies earlier, increasing their debt levels and placing further pressure on cash flow.

Poor demand conditions and tightened credit markets for micros, SMEs and large businesses have also significantly impacted discretionary spending and greatly reduced capital expenditure investment in new plant and equipment.
This global chain reaction has left very few businesses unaffected. For many businesses, the net result has been a period of rapid market deterioration and business uncertainty, along with
deterioration in their cash flow, profitability and reserves.
As a result of economic slowdowns, most businesses are forced to carefully review their situation and develop plans that will allow them to survive through the downturn and emerge in a stronger position once economic conditions improve.
Thank you for visiting ReplayBusiness.com and keep an eye out for a new article.
Did you like this article?
Subscribe to ReplayBusiness to receive all new postings straight to your inbox!
Tell us what you think!
We truly encourage your participation!
Contact us: http://www.replaybusiness.com/p/contact.html
This is how we all learn, share and acquire knowledge!
Twitter
Follow us and retweet to your followers:https://twitter.com/ReplayBusiness