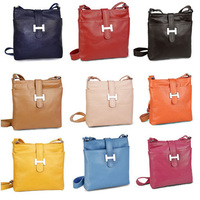 Attracting a new client and building the relationship with him is often five to ten times more expensive than retaining (keeping) an existing client. Therefore, retention must be ensured before targeting new-new business. Client retention aims for

customer loyalty

,

not just client satisfaction

. Building client loyalty takes time but it is much cheaper to implement than expansion into new markets, and therefore more profitable. The best way to make more sales is to get your existing client base spending more with you. How can you make your clients coming back and spending again and again?

By finding ways to

resell

,

upsell

and

cross-sell

your products and services.

Resell: Keep them coming back

Build in a repeat purchase of your product or service so you can continue to resell to your clients. This means finding a genuine, ethical way of getting your client to purchase your products and services repeatedly, without altering the quality. There must be value for them as well as for you. It doesn't even need to be the entire purchase again, it could be a specific part or component, a smaller condensed version like a refresher training course, for example, or an ongoing maintenance service depending on what is relevant.
Upsell:
Increase the amount they spend

The easiest way to upsell clients is to get to know them. Ask questions, find out their needs, their frustrations and what they want to achieve. By doing so, you will have a greater understanding of why they are buying and be able to suggest products and packages that have more inclusions to benefit your clients as well as make it more profitable for you.

Cross-sell: Get them buying more with each purchase

The aim with cross-selling is to get your clients buying related products or services in order to make their buying experience with you all the more beneficial and profitable. For example, if you owned a furniture store and a customer wanted to buy a bed, then you would want to cross-sell a mirror and bedside tables, instead of just one product.
So before you go out and spend a large amount on bringing in new business, look at how you could resell, upsell or cross-sell your existing clients.
Thank you for visiting ReplayBusiness.com and keep an eye out for a new article.
Did you like this article?
Subscribe to ReplayBusiness to receive all new postings straight to your inbox!
Tell us what you think!
We truly encourage your participation!
Contact us: http://www.replaybusiness.com/p/contact.html
This is how we all learn, share and acquire knowledge!
Twitter
Follow us and retweet to your followers:https://twitter.com/ReplayBusiness