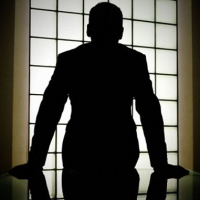 There are numerous things affecting banks these days: regulation, political pressure on wages and bonuses, euro-zone crisis, recessionary risks of lending, etc. As a result we are becoming frightened they will not be able to act like banks and lend to large companies and SMEs. Much effort is therefore to understand the implications of this and one direction to follow is to investigate how large companies might fill the gap left by bank lending.
Such sources of finance are Bonds, Private Placements, Asset Finance and Supply Chain Finance. One such source of finance can be trading companies, where many are now sitting on large amounts of cash. Many such firms build up cash through strong cash generation combined with a lack of willingness to invest in either acquisitions or capital expenditure. In many cases, cash holdings of large companies are extremely high and to some extend the traditional role of a treasurer as a funder has been replaced by a treasurer as investor.
The most popular destination for today's cash surpluses (outside the conventional liquid assets like Money Market Funds, Bank Deposits and Bonds) is the Financial Supply Chain. Large companies are finding that their buyers and suppliers are being squeezed for finance and it is an obvious use of cash to (1) help buyers buy the products and (2) help suppliers' source the necessary inventory.
The support can be focused and real value can be added, so that (1) a customer that you help to finance can pay more for the products and (2) a supplier that you help can charge less for the inventory.
If surplus cash is to be used to help the supply chain, the following points must be taken into consideration:
Security: Capital invested in either buyers or suppliers must be 'secured'. This is very important for buyers where often long term finance is needed to 'effect the sale'. Risk managers must assess the creditworthiness of such buyers (like banks do) and must be prepared to say No. It is also necessary to assess suppliers financial standing, as risk is assumed in committing to few suppliers.
Liquidity: Liquidity is lost when investing in the supply chain and this is the biggest problem with it.
Yield: Probably it's difficult to calculate the yield on such investment. Collaboration with operations is required but buyer and supplier loyalty might be difficult to measure. Obviously, the yield must be compared to a specific hurdle rate and not with cash investments.
Banks: Many schemes rely on the infrastructure from banks. How reliable are they?
Thank you for visiting ReplayBusiness.com and k
eep an eye out for a new article.
Did you like this article?

Subscribe to ReplayBusiness to receive all new postings straight to your inbox!
Tell us what you think!
This is how we all learn, share and acquire knowledge!
Twitter