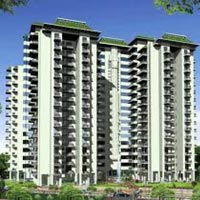 The strength of local market conditions (mainly projections of supply and demand factors) is important and a soundly built and designed property is always required. However, certain factors differ among property types and these differing characteristics must be considered when evaluating each category of property: Offices, Shops, Industrial facilities, Hotels, Apartments.
Office buildings in the United States are characterized by relatively long-term leases (3-20 years) sometimes based on gross rental provisions in which the landlord is responsible for all expenses. In the UK, lease terms tend to be longer (i.e. 25 years), with tenants responsible for most expenses, and leases are normally reviewed after approximately 5 years for adjustment of rents toward market levels. With long-term gross rental provisions the landlord must have some protection against expense escalations and inflation (i.e. by passing on expense increases to the tenants and indexing the leases to inflation). Compatibility of tenant types is a key consideration to continued success of the building. Financing of an existing office building also requires analysis of lease expiration and review dates so that the building will not be exposed to further market risks.
Retail properties (shops) are classified according to size of the market served, design and types of products sold. One of the most prominent features of a thriving shopping centre is the tenant mix. Anchor tenants (basically supermarket and drug retailers) in smaller centers attract other shoppers, primarily for convenience goods. The selection, placement, and exposure of the smaller tenants relative to the anchor tenants and to each other are crucial for prosperity. The credit of tenants is also important but for anchor tenants with long-term leases or operating agreements good credit standing is vital. If an anchor tenant vacates its premises the loss of shoppers can even be more damaging to the shopping centre than the loss of revenue. The location and design of a shopping centre must be carefully planned (i.e. easy roadway accessibility, good visibility, convenience to the market, etc). Traffic counts are often measured to help customer potential. The amount and convenience of on-site parking are serious design concerns. Finally, good management is truly a necessity in a shopping centre because of the huge areas of enclosed common space and a mall's role as a centre of community activity.
Industrial properties

represent manufacturing facilities, bulk storage enclosures or a hybrid of office and storage space. This market moves with the general level of business and economic activity, while the success of an individual property is related to road, rail or port access. Durability, adequate roof heights and truck docks and turn-around spaces are important design features. Flexibility to accommodate different types and sizes of tenants should also be incorporated in the design.
Business, convention, resort and roadside are some

hotel

types. Each depends on a different clientele and is affected by differing market conditions. Published room rates frequently are subject to a great number of discounts and special offers, making them difficult to project. Visibility, access and convenience are major considerations in hotel site selection. Business clients are most sensitive to convenience, while roadside properties must have good visibility and access. Good resort locations are determined by sensuous and recreational considerations. The ideal hotel property combines several features (i.e. resort and convention or business and convention) to cover heavy fixed operating costs during slow occupancy periods. It is not unusual for conventions to be booked years in advance. Pre-booking of business helps to ease the early cashflow problems of a new hotel. Hotel properties can be slow to achieve projected income because of high fixed costs, but profitable after a high level of stabilized occupancy has been achieved. Therefore, hotel budgets should provide for several years of working capital reserves until this can be accomplished. The design and furnishings need to be frequently updated for a hotel to retain prestige status. Provisions of upgrades and replacement of furnishings and fixtures need to be scheduled into budgets every 3 to 7 years to keep the property competitive. Management and name affiliation are vital to the success of most hotels. Affiliation with a well-known national or international chain provides additional business and prestige and helps to overcome some problems with visibility and accessibility. Chain affiliation, however, does not ensure good management of a hotel.

The site management team and the owner must have management experience and expertise. The lender should have the ability to approve the chain affiliation and management and any changes in either.
Apartment properties

have strong impact on people's lives. Rental adjustments and inflation protection are relatively easy. However, in some countries, the biggest fear for a lender is rent control due to local political pressures. Therefore, a very good knowledge of the local political landscape is important in lending on apartments.